THERE ARE TWO WAYS TO CONTRIBUTE TO OUR FOOD DRIVE
1. Donate Food to the Event
Donate to the Food Drive to Win Prizes AND Help the Community!
Everyone who donates to the food drive will be entered into an exclusive food drive raffle. And here's the great thing… The more you donate, the better chance you have at winning!!!
2.Host a Food Drive at your Organization
Be a ROCKSTAR at your work and:
Start a Food Drive are your organization throughout the month of October
Have everyone deliver the food to our event anytime April 28-29, 2023
Benefits:
You're supporting families in North Texas!
Great PR for your organization. We'll take pictures and share on social media
People will love you*
WE will love you**
Assets
Recruit your staff!
Celebrate your giving!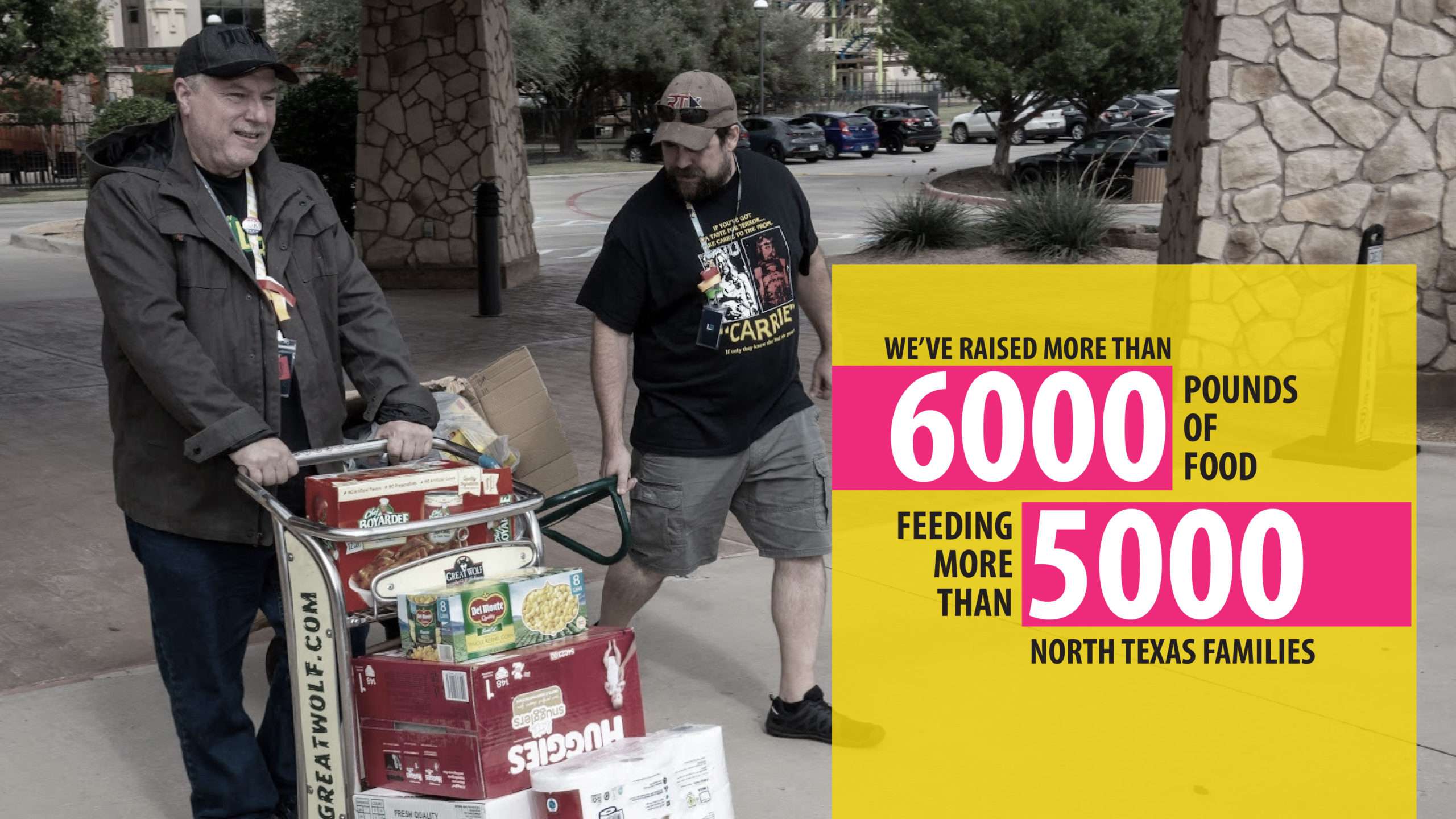 *We cannot guarantee people will love you.
**We CAN guarantee WE will love you.